History of GreenGeeks Web Hosting
GreenGeeks was presented and founded by Trey Gardner in the year 2008. It is a US-based company mainly based in California. They aim to provide a feature-rich web hosting services with 110% customer satisfaction approach.
Reliability of GreenGeeks Web Hosting
GreenGeeks delivers a potentially reliable hosting services where they offer 99.9% server uptime. So, this is another strong corner they possess where they drive a 110% customer satisfaction.
Editor's Review about GreenGeeks
GreenGeeks doesn't have much older hosting background but good thing about it is that, it appeared with full featured, and best priced hosting services that cover all aspects of the hosting requisites.
Plus Points with GreenGeeks
Price is quite feasible, affordable, and as low as only $2.95 per month.
Holds firm grip and dexterity in shared, and VPS Hosting
Being new Host, it is presenting very competitive packages, features and pricing
Host unlimited websites and blogs within one price
GreenGeeks provides full featured hosting
GreenGeeks is a 300% Wind Powered Green Hosting
GreenGeeks Web Hosting is such user-friendly that a non-developer can easily launch and manage website in fewer clicks.
Good backup facility, usually every night
They offer Competent Virtual Private Server Hosting packages
GreenGeeks has been proven a 99.9% uptime for its servers.
Minus Points with GreenGeeks
GreenGeeks is not an older web hosting firm since it was established in 2008 comparing to some others.
GreenGeeks was renowned in shared web hosting and they started VPS and Dedicated web hosting very late in their hosting carrier.
GreenGeeks Web Hosting Packages
Shared Hosting Packages
GreenGeeks Shared Hosting Pakcage
Price $4.11/M with Coupon Code WHP30 ($30 Off)
Free Domain
Easy to use Control Panel
Easy to use Website Builder WordPress
UNLIMITED Websites
UNLIMITED Email Addresses
UNLIMITED Disk Space
UNLIMITED Databases
UNLIMITED Bandwidth
30Days Full Money-back Guarantee
24/7 Fast Response US Tech Support
Free All eCommerce Solutions (Cubecart, Zencart, OS, etc)
Free All CMS Solutions (WordPress, Joomla, Drupal, Moodle, Membo etc)
and many more……
Visit GreenGeeks
VPS Hosting Packages
VPS Web Hosting Packages
Coupon Code WHP30 ($30 Off)
| Packages | 512 | 768 | 1024 | 1536 | 2048 |
| --- | --- | --- | --- | --- | --- |
| Regular Price | $39.95/M | $49.95/M | $79.95/M | $89.95/M | $99.95/M |
| | | | | | |
| CPU | Equal Share | Equal Share | Equal Share | Equal Share | Equal Share |
| RAM | 512MB | 768MB | 1024MB | 1536MB | 2048MB |
| Bandwidth | 500GB | 750GB | 1000GB | 1250GB | 1500GB |
| Storage | 25GB | 50GB | 75GB | 100GB | 125GB |
| Addon Domains | Unlimited | Unlimited | Unlimited | Unlimited | Unlimited |
| Fully Managed | | | | | |
| Root Access | | | | | |
| Fre eNom Account | | | | | |
| MoneyBack | 30Days | 30Days | 30Days | 30Days | 30Days |
| Hurry Up! | Visit Host | Visit Host | Visit Host | Visit Host | Visit Host |
Dedicated Hosting Packages
VPS Web Hosting Packages
Coupon Code WHP30 ($30 Off)
| Packages | Entry Server | Standard Server | Elite Server | Pro Server |
| --- | --- | --- | --- | --- |
| Regular Price | $189.95/M | $289.95/M | $339.95/M | $459.95/M |
| | | | | |
| CPU | Intel Atom 330 Dual Core | Xeon E3-1220 3.1Ghz | Xeon E3-1230 3.2Ghz w/HT | Xeon E5-2620 2.0Ghz w/HT |
| RAM | 2 GB DDR 3 | 4 GB DDR 3 | 8 GB DDR 3 | 16 GB DDR 3 |
| Bandwidth | 10,000 GB | 10,000 GB | 10,000 GB | 10,000 GB |
| Storage | 1x 500 GB SATA | 2x 500 GB SATA | 2x 500 GB SATA | 2x 500 GB SATA |
| IP Addresses | 5 IP | 5 IP | 5 IP | 5 IP |
| Fully Managed | | | | |
| Root Access | | | | |
| Fre eNom Account | | | | |
| MoneyBack | 30Days | 30Days | 30Days | 30Days |
| Hurry Up! | Visit Host | Visit Host | Visit Host | Visit Host |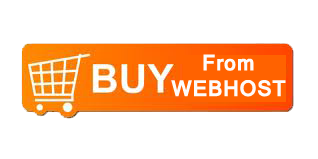 Visit GreenGeeks and Buy